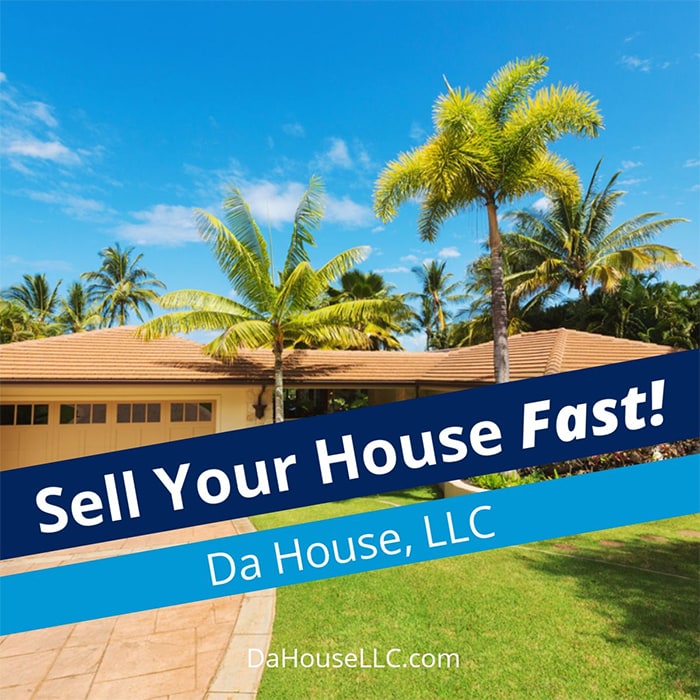 Do You Want to Sell Your Home Fast?
We Can Help!
At Da House, LLC, we understand that sometimes – life happens. Whether you've been thrown one of life's unexpected curve balls, or you're simply looking to be free of the headache of trying to sell your home – you have options you may not know about.
We are a real estate solutions team. This means we can sell or purchase your house fast, directly, AS-IS with no additional cleaning or repairs, and are able to create a fast, hassle-free, cash transaction in order to close on your timeline with no fees or commissions.
At
Da House, LLC
We work with you one-on-one to to find a solution to your unique situation. Our extensive network of resources and real estate professionals, nationwide – allows us to provide you with the best options when selling your home.
How Can I Sell My House Fast?
EIHS Program
GET YOUR HOME SOLD & EARN INTEREST!
The Earned Interest On Your Home Sold (EIHS) program gives you the opportunity to Earn additional interest on the equity of your own home while you wait to sell.
STEP 1: Selling a home takes time, we make an offer that allow you to

Earn

while you wait and saves you time.
STEP 2: We renovate or upgrade and sell your home, while you

Earn

interest on our offer.

STEP 3:

Once your home sells. You get paid your principle plus all your

Earned

interest.
CRHS Program
INCREASES YOUR CREDIT SCORE WHILST SELLING YOUR HOME, IN A STRATEGIC MORTGAGE PAY-OFF.
Instant debt relief subject to existing mortgage.
Looking to SELL your HOME quickly, HUSSEL FREE?
Who wants to WAIT!!! Who wants to make MAKE a mortgage PAYMENT, whilst SELLING a HOME in the real estate market that can take T I M E ???
The CRHS Program HELPS our client with less perfect credit, INCREASE their CREDIT SCORE.
OFFERS them instant DEBT RELIEF and HELPS them SELL their HOME FAST!
We BUY your house TODAY, and relieve you of that monthly mortgage payment, paying off your mortgage in a very short amount of time.
STEP 1: We provide you an

OFFER

that

SAVES

you

MONEY

,

SAVES

you

TIME

, and

INCREASES

your

CREDIT SCORE

.
STEP 2: Whilst

WE

prepare and

SELL

your

HOME

on the real estate market, We take on the responsibility of paying your monthly mortgage payments.

STEP 3:

You are one step closer to finding your next home,

YEAY

! Once your

HOME SELLS

, we

PAY

off your mortgage entirely.
CASH "As Is"
WANT TO SELL YOUR HOME FAST?
CASH IN YOUR POCKET TODAY?
WE'LL HELP YOU ACHIEVE YOUR real estate GOAL without all the fuss –GET AN OFFER with NO OBLIGATION, Fill out our form on this page and one of our team members will be in contact with you to discuss a quote for your property. You can also visit our HOW IT WORKS page for more information about this program or call us direct for immediate assistance.
Our Happy Customers
We take great pride in providing a high quality service to our clients. Selling a home is never an easy task, which is why our team works so hard to make sure we have the best process in place to buy your home for cash quickly. As a result we've been fortunate enough to help some amazing people with their home selling situations.
5 STAR REVIEWS

"They work hard to solve problems and do it with a high level of integrity. Amazing to work with!"
"Da House, LLC was very helpful in teaching us about Rehabbing and finding solutions for our home. She really took the time to listen...."
Additional Services Offered By
Da House, LLC